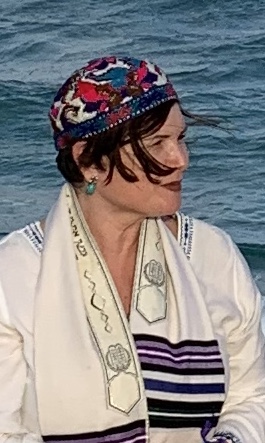 Rabbi Jenny "Skylark" Steinberg Kuvin, JD CHT
Rabbi Jenny is a teacher of Jewish spirituality and mysticism. She is is also a Certified Interfaith Counselor, and well versed in all major spiritual traditions.
A major focus of Rabbi Jenny's work deals with helping patients and professionals shift the paradigm of those who suffer from addiction and trauma from the role of victim to that of a visionary and hero.
She is the acclaimed author of 'The Terrible and Wonderful Ugly and Beautiful Story of My Life So Far' and 'Ahavatar: Awakening to Your Divine Self', used all over the world to help others heal from addiction and trauma.
Rabbi Jenny Studied at the Rabbinical Seminary International under 3rd generation Hungarian Kabbalah Mystic Rabbi Joseph Gelberman.
She is also a Certified Master Teacher of Energy Medicine, a student and Practitioner of Andean Shamanism, Teacher and Practitioner of Vocal healing.
Education and Background
Rabbinical Seminary International –Creating Rabbi's in service to the world.
Certified Heart-Centered Hypnotherapist
Certified Reiki Master Teacher and Holy Fire Practitioner
Andean Shamanic Energy Practitioner
Vocal Healer
Theta/Angelic DNA Energy Practitioner
Pastoral Counselor
Juris Doctorate
Schedule An Initial Consultation Session